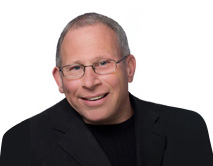 Dr. Phil B. Dembo
Dr. Phil Dembo is an expert in relationships of all types.
For 30 years, Dr. Dembo has helped thousands of people from all over the world live better lives. His unique relationship strategies have led his clients to personal, career, sports, performance, and business success. Within the realm of parenting for example, utilizing simple strategies and analogies such as basketball parenting to help parents set boundaries, Dr. Dembo has a way of making difficult situations easy to understand and handle for any parent.
As an accomplished expert in his field, he has been featured on HLN's Nancy Grace Show, WPIX New York, Fox 5 San Diego, Sacramento's Sac & Co, Great Day St. Louis, Fox 2 St. Louis, and many others. Dr. Dembo has also been quoted in many publications such as Southwest Airlines' Spirit Magazine, MSN Money, Chicago Tribune, St. Louis Post Dispatch, and countless others.
Dr. Dembo is the author of the new parenting book, "The Real Purpose of Parenting: The Book You Wish Your Parents Read," available at Barnes and Noble, BarnesandNoble.com, Amazon.com, and bookstores everywhere. He is also the host of a weekly internet radio show titled "Coaching Life Strategies with Dr. Phil Dembo, America's Life Coach" on LATalkRadio.com.
Dr. Dembo taught for many years at Saint Louis University as an adjunct professor in the Marriage and Family Therapy Program in the College of Education. For the past 30 years, Dr. Dembo has worked in private practice and various other settings, coaching his clients on topic related to improving the quality of their relationships and their lives.